Cleric had been a pillar of the Islamic republic since the 1979 revolution
'Reformists will miss his unifying role' –  AP
Akbar Hashemi Rafsanjani, the former Iranian president and one of the pillars of the Islamic republic since the 1979 revolution, has died of a heart attack, state media said.
"No one can believe this has happened and people who want reforms in this country will be the first to feel the loss," Mohammad Atrianfar, a politician close to the Rafsanjani family, said. "Reformists will miss his unifying role."
Rafsanjani was one of the closest figures to Ayatollah Ruhollah Khomeini, leader of the Islamic revolution — an uprising in which he also played a key part — and remained at the heart of the regime despite backing reformers. Analysts credit him with pushing for the landmark nuclear deal that Tehran signed with world powers in 2015, which saw the west lift many sanctions against the republic.
An elder statesman of Iran's political landscape, Rafsanjani was seen as playing a balancing role that helped galvanise the political establishment from falling into extremism — both by hardliners and reformists.
His death will further complicate Iran's already tense power struggle between pro-reform groups and hardliners, including conservative clerics, the judiciary and the elite Revolutionary Guards. As well as this year's election, Iran's politicians are quietly preparing for the day that Ayatollah Ali Khamenei, the supreme leader and ultimate decision maker, dies.
Many Iranians were assuming Rafsanjani — who almost always looked in good health — would be alive to help prevent the pivotal position falling into the hands of hardliners.
Rafsanjani often had tense relations with Mr Khamenei, 77, over Iran's political and economic direction.
In a statement, Ayatollah Khamenei called Rafsanjani an old friend and close colleague who demonstrated "unique intimacy" and "enormous intelligence" during 59 years of their relations when they followed a "common path" despite differences. "With the loss of Hashemi, I do not know anyone else with whom I have such a common experience for such a long time during the ups and downs of this historical period," he added.
Rafsanjani had backed a pragmatist foreign policy in which the US would no longer be seen as an arch-enemy and pushed for an open market economy. Mr Khamenei tried to contain him and blocked moves for a normalisation of ties with the US, while advocating a more socialist approach towards the economy.
People who want reforms in this country

will be the first to feel the loss
The row encouraged hardliners to put two of Rafsanjani's five children in jail. This increased his popularity among the educated middle class who listened to his calls for them to vote for Mr Rouhani in 2013 elections.
"He has been a pragmatist politician who has been reacting according to domestic, international and regional politics," said Mr Atrianfar. "His moderate views have had their impact on Iran's politics. If fundamentalists are split today, it's because of his historical role."
However, Rafsanjani's critics blame him for corruption and political suppression when he was president from 1989 to 1997, a period when Iran's priority was economic reconstruction after a devastating war with Iraq in the 1980s. His allies stress that the war would not have ended had he not played a key role in convincing the regime to agree a peace deal.
Dubbed by many Iranians as "Akbar Shah" [king]— because he chose a palace of the former Shah as his office and sat in big chairs that reminded people of Persian kings — he has been one of Iran's most controversial politicians.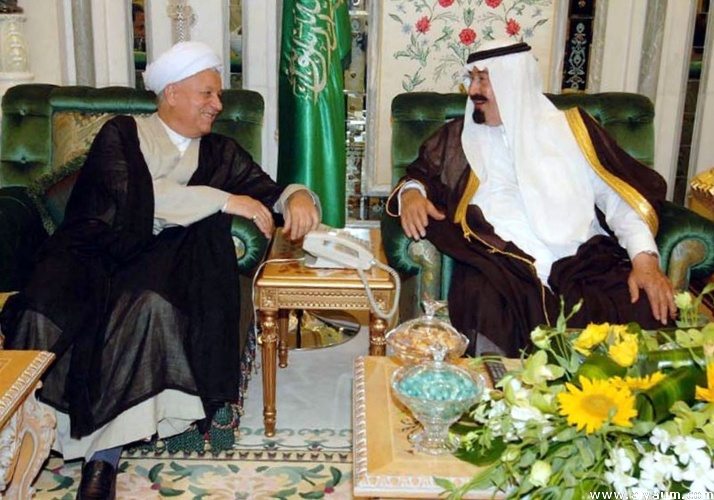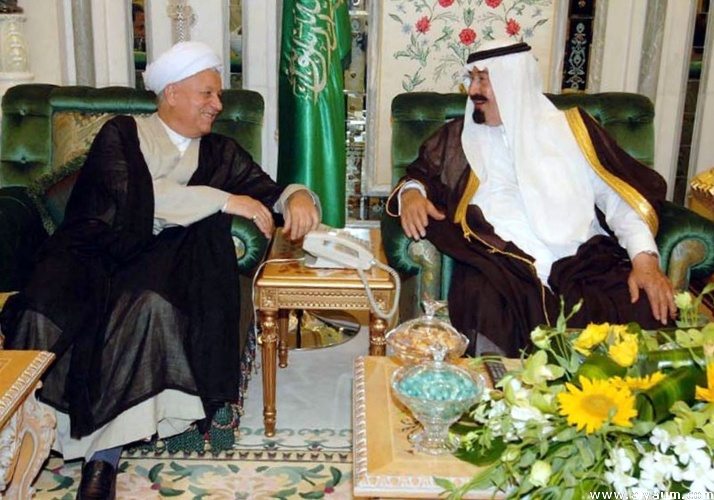 Many new development projects, such as shopping malls or high rises, could be attributed to Rafsanjani or his children.
"Even if a new cemetery is built anywhere in Iran, people may say Rafsanjani or his children built it," said one reformist.
But when he ran for the presidency again in 2005, many Iranians, angered by the corruption allegations and his record in politics, voted for his hardline opponent, Mahmoud Ahmadi-Nejad, in one of the biggest blows to his political career.
Pro-reformist Iranians reconciled with him in 2009 when he sided with the opposition Green Movement, which took to the streets to protest what they said was the fraudulent re-election of Mr Ahmadi-Nejad that year, in their pro-democracy demands against hardliners.
In 2013, he played a crucial role in mobilising people to vote for Mr Rouhani.
"He was a man of big failures and big achievements," said a regime insider. "People know he saved this country at critical times."